Hello and welcome!
My name is Amy Hill. I'm a certified hypnotherapist specializing in Intentional Hypnosis and Quantum Healing.
Are you tired of dealing with the same issues year after year? Are you ready to break patterns or just clear out your emotional triggers and baggage? Maybe you're at a crossroads or feeling stuck and need divine guidance. You are not alone!
It is no accident that you have found your way here. I help my clients find answers and relief or learn how to move on and let go. So if you're struggling and looking for guidance, resolution, emotional or physical healing, or wish to rid yourself of negative or harmful habits, thoughts and energy, I can help you. All things are possible. Honestly. It is not too late to lead your best life.
I can help you make lasting changes. Find peace and clarity on one or many issues: your health, your career, your relationships or just about your life in general. The results are often life changing. I am amazed after every session at just how abundant and powerful our divine resources are. You are so much more than you realize. And together, we can find the breakthrough you need – the healing you need – the clarity you need.
New clients may request a free consultation to learn more about my services and which best fits your unique situation. Or just book a session and I will give you a call to discuss your goals.
I am currently not offering in office sessions but I conduct remote healing sessions around the world from Miami to Tokyo. I can conduct sessions by phone or internet if you live in North America or by internet anywhere. For special circumstances, I can conduct in home sessions. Contact me if you are interested in this option.
Changing your life is not only possible, you've already begun just by visiting. Learn more about the types of sessions I offer HERE.
Namaste
Welcome!
My name is Amy Hill. I'm a certified hypnotherapist specializing in Intentional Hypnosis and Quantum Healing.
I am here to help you find clarity and peace of mind.
Our paths have crossed for a reason. So if you're struggling, looking for answers, guidance or resolution, or wish to rid yourself of negative habits, thoughts and energy, you've come to the right place. I am amazed after every session at just how abundant our divine resources are. All you have to do is ask.
Intentional Hypnosis, Quantum Healing and a meditation practice all allow you to see things as they really are. Come find out what it feels like to find peace and clarity on one or many issues or just about your life in general. The results can be life changing.
And, if you have a dream you really want to understand, Hypnotic DreamWork® is amazing! You'll never look at dreams the same way again.
New clients may request a free consultation to learn more about my services and which best fit your unique situation. Or just book a session and I will give you a call to discuss your goals. I conduct remote hypnosis sessions and remote quantum healing sessions around the world from New York to Tokyo. If you have an internet connection, we are good to go.
Getting started is simple. Just like life should be.
When I receive your request, I'll call you. My number begins with a 303 area code (I'm from Denver). So please be on the lookout for it. (Many clients won't answer a call they do not recognize.)
This is an invitation for my clients to leave a review. Thank you!
Testimonials
Amy is the real deal. One session with her set me on a path of awakening that I continue to benefit from. I will be working with her again in the near future. – MJP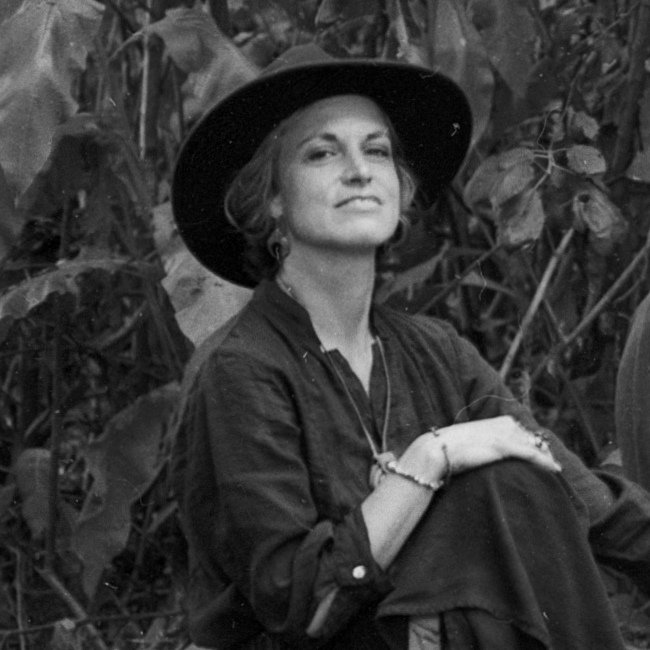 I discovered Amy's work after listening to some recorded BQH sessions on YouTube. That practitioner was not only very pricey, but also unavailable. I searched for other professionals and came across Amy's website. She responded to my request within 24 hours. Not only was she available to work with me within a relatively short time period, but I found her work to be very reasonable priced. During our session, I needed to prep Amy to understand the large team of guides that I work with. She was totally on top of it and asked very pertinent questions. My own spirit work is very esoteric and she was totally on board and I never sensed any judgement: I have worked through many different modalities and with a number of hypnotherapists. Amy gingerly rode through the experience with me, called me back gently when I wandered off and helped to bring enlightenment To some issues that I have been unable to find healing for with other treatments. I will definitely come back for a another session.  – Sarah
Thank you to Amy for helping me. If anyone has any doubt or question about this process, I can tell you it has helped me immensely! After each session I feel uplifted and blessed. My aches and pains are lighter. I notice I have an upbeat sense to my everyday way of life. It definitely is healing and connecting me with where I need to be. I am someone who has lived with quite extensive medical issues. I truly have run the gamut. Every session brings me closer to where I aim to be. Amy is trusting and you will be in very good hands. Very grateful! Have a blessed day! – Jill
I was having a family crisis and very distraught. In session, I was able to process some things in a very unique and unexpected way. I was able to reach a state of deep peace about everything. And when Amy asked me "Does this feel complete?" I not only heard a "Yes" answer, but felt it deeply. I'm so appreciative for her skills and gentle bedside manner. Highly recommend! – Liz
My remote session with Amy brought me tranquility and peace of mind. Although we were in different locations far from each other, and even in different time zones, I felt Amy here with me, understanding completely what is going on with me under hypnosis. Her guide was very gentle, accurate and intuitive. In such a loving atmosphere, I could give myself totally to her as if I was a child being held in mother's arms.

My intent was "finding a clear vision about my future". What I received during the session was something larger and more profound than I imagined. It was something that cannot be understood by brain, but can be only felt by heart. It brought me a significant energy shift, with confidence about my future path.

Amy is a very professional and skillful therapist, as well as loving and caring person. I would seek her session whenever I need healing of myself, and recommend others when they need authentic, holistic therapy. – Yuko,S
What an opportunity and now I wonder how much deeper this work might have gone if was feeling better. Dealing with a sinus infection left me wanting support. But doing the work while congested maybe wasn't so smart, still what seemed like a good idea, really was.
Throughout the session I never forgot being congested but it never diminished the clarity of what I saw and spoke of. Amy helped me see from the perspective of a dissociated, off-planet teacher of harmonious living on earth was unexpected and incredibly valuable. By the time I wondered what was happening, what I saw was so clear and detailed that any doubts vanished.
Working with Amy remotely was a treat and a privilege. Her depth of experience with healing modalities made the BQH session comfortable, comprehensive and very useful. –  SofaBob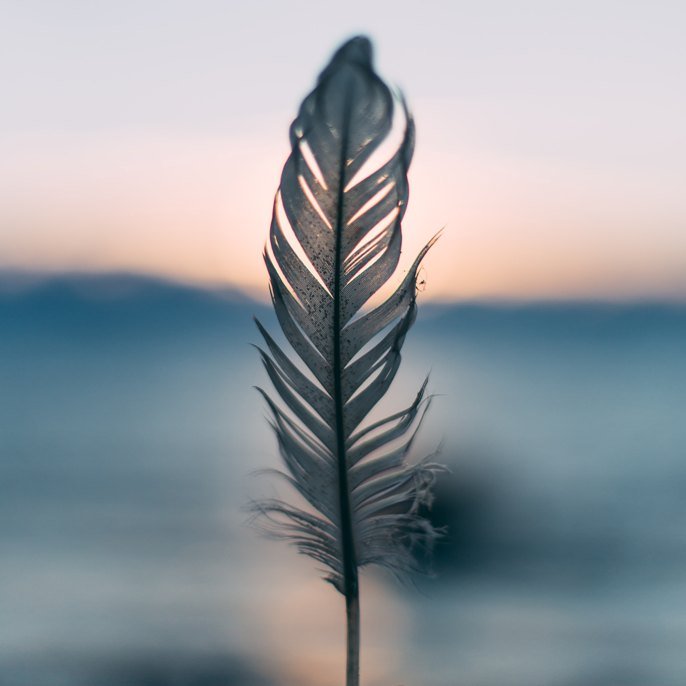 I have had more than a few energy healing sessions including hypnotherapy, but I've never felt held with such compassion as I did in my work with Amy. I've also never experienced such immediate and clear results.  Through this work, I not only received some much-needed guidance, but I was also able to heal a painful neck injury I'd been suffering with for months. Sweet relief! I hope to continue working with her for years to come. If you found her, and are reading this now, trust that you've been guided to work with her. You have my deepest promise you will be grateful you did.  – Jenny B
I have not experienced anything quite like my hypnotherapy sessions with Amy. Each brought me clarity and balance to a range of issues/concerns I've had most of my adult life and some from childhood. All my questions about the structure of the session were answered beforehand. I felt safe and supported. The tools I've learned have been helpful in my daily life.

I experienced anxiety related to food selection since I was young enough to speak. An issue I was deeply ashamed of and never thought would have a resolution. Within one session I felt relief. I did a dream session and I highly recommend it to anyone who would like to further explore a reoccurring or notable dream.

Overall, I truly feel like the best version of myself and so much of that stems from the work I've done in these sessions. Please give yourself this chance to understand you more clearly. – L.W.
My session with Amy went exceptionally well.  My intent was to determine the basis and cause of visions I would have when I closed my eyes preparing to fall asleep though fully conscious.  The visions were images of different and unrecognizable figures unfamiliar to me.  The faces would slowly morph into characters with eyes that were menacing, not necessarily frightening, yet troubling.

During the session we worked with my guides. When discussing the visions, I watched as a motherly figure, not my mother but someone who felt safe, appear as if she were coming from me.  The image was so clear that I can still see her as she held up her arms while facing away from me.  A black, wispy cloud-like image that was not a well-defined shape against a red sky, materialized as if coming from my body and rushed away into the distance and disappeared. I can happily report that the visions, which had been fairly constant for about 5 years, no longer appear.

It was a wonderfully satisfying experience. Amy was gracious and made me feel completely at ease as we took the journey together discovering a part of me that was new yet oddly familiar.  I look forward to more sessions as I discover myself in a whole new light. – N. White
FEATURED POST
No One is my Enemy
Avoid one of the most common pitfalls of social interaction: making negative assumptions.